Shop for Herbs and Supplements Online
Our online dispensary is HERE. You can now purchase herbal products, dietary supplements, all natural body products and more through our Full Script Dispensary.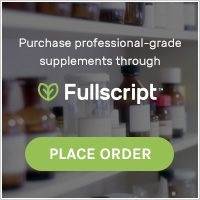 Create your account and choose from hundreds of brands. Do you need personalized suggestions? Schedule a phone consultation with our Clinical Herbalist and receive targeted recommendations for your needs. Contact Us to schedule an appointment.
Create Your Account
Your account setup is easy. Visit the Fullscript Dispensary and create an account. Once you are set up you will have access to shop. You can even set up monthly auto-shipments for the products you use every month.