Find a Herbalist in Your Area
Finding the right herbalist for you is important when you are choosing to use herbal medicine for your health and wellness. Find a herbalist in your area using our directory.
Herbalists, would you like a free listing in this directory? Fill out the application at the bottom of the page.
Arizona
Herbal Wisdom Institute
Prescott Valley, AZ
(928)227-2760
I am a Certified Clinical Herbalist specializing in chronic illness, digestive disorders, and autoimmune, Herbalism educator and founder of Herbal Wisdom Institute. I am also a Director for Wise Woman Herbals, an herbal product manufacturer. I was called to the plants and to share these healing traditions with others. The plants have changed my life and I am passionate about connecting plants and people.


Candice Cook
Scottsdale, Arizona
(804) 687-8037
Email: rebelherbal@gmail.com
Drink more tea! Meditate! Go outside! Don't be afraid to take care of your mental health! Learn about the plants in your yard! Consume with intention!
Rebel herbal is a botanical product line designed with the intention to assist you on a radical healing journey: the one to your authentic self. Each product is handcrafted from organic, ethically wild-harvested, and/or locally produced ingredients as much as possible. We keep a positive environment in the medicine kitchen, preventing negative vibes from entering the energy of your goods.
I'm Candice, the creator of Rebel Herbal and your Intuitive Herbalist. On my own journeys to wellness I have discovered that life is made richer when I strengthen my Spirit and align my thoughts and actions with a very simple purpose: being the best version of myself every day. What you find here is available in the spirit of this purpose.
Carrie Gray
Gilbert, Arizona
(480) 707-9347
Email: carrie_68@cox.net
I love making products! Custom orders are encouraged!
Christy Noelle
Tucson, Arizona
(520) 719-5149
Email: plumjars@yahoo.com
Christy Noelle at Sonora Botanica Apothecary creates herbal remedies for all conditions including syrups, tonics, medicinal teas and green skin care with attention to energetic plant pairing and formulas. I work with Western, Chinese and Ayurvedic herbs which are sourced from organic farms, wildcrafted in the Sonora desert, or grown by myself. As a Shamanic herbalist and healer I work with many different elements of plants including traditional folk magic ways. My heart is rooted in the service and gentleness of being an herbalist/healer. I grew up in New Mexico and Southern Arizona.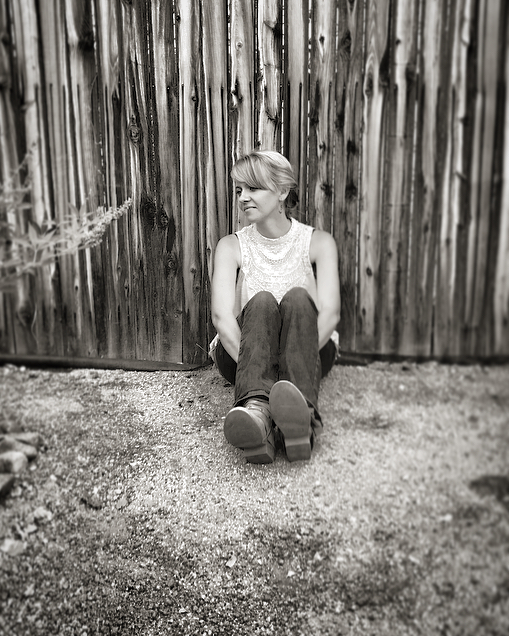 Prescott Valley, AZ
(928)420-5722
Email: Daniegirl@q.com
If one is fortunate enough, they have a passion. Mine happens to be holistic health. I enjoy guiding others on their journey to wellness. I specialize in herbal medicine and nutrition, which I feel are a necessary combination to keep the body in balance.
Danielle is a graduate of the Foundations in Western Herbalism course at Herbal Wisdom Institute.
Flagstaff, Arizona
(520) 429-2654
Email: shamana.flora@gmail.com
Shamanic Herbalist focusing on wildcrafted SW plant medicines, vibrational plant spirit essences, earth based ceremony and soul work mentorship, wilderness vision fast and Rites of Passage ceremony for girls and women in all life stages. Personal individual herbal/shamanic apprenticeships and group workshops on case by case basis. Seasonally available Community Supported Herbalism packages by mail order.
Sedona, Arizona
(443) 623-0524
Email: sunraeherbals@gmail.com
Sun.Rae HERBALS promotes and produces herbal medicine and botanical body care products. We are proponents of natural healing through the understanding and use of plants and their symbiotic relationship to humankind. We are divinely coded to be enriched by nature. Our focus is on clinical healing with a vitalist approach to herbal medicine and the human constitution.
Emily Sebring, CH
Gilbert, Arizona
(520) 414-0041
Email: Emily@R2RBotanicals.com
As a clinical herbalist and nutritionist, I focus primarily on chronic illness, autoimmune disorders and PTSD. I know what it's like to be "sick" followed by "cured" and am passionate about creating protocols and lasting results for my client's and customer every day.

Root 2 Route Botanicals is committed to creating and bringing forth the most natural and non-toxic products possible by using the finest organic, local, and ethically sourced ingredients available. Each of our products is created with you in mind, using authentic herbal ingredients and made right here in our amazing Sonoran Desert!

Emily is a graduate of Southwest Institute of Healing Arts and studied under JoAnna Sanchez, AHG and Dr. Henele E'ale ND
New River, Arizona
(623) 465-7359
Email: botanica.jo@gmail.com
I am primarily an educator focusing on teaching herbal teachers, cultivation of botanical medicines, also clinic work with Lyme disease, serving students of our vocational craft, Sonoran plant specialties, pharmacy and phytochemistry.
Laura Lago
Tucson, Arizona
(928) 920-0028
Email: lltara@hotmail.com
I focus on teaching and am presently offering an 8 month course on Herbs for Health in Yuma, Arizona. I also provide consultations in Yuma and Tucson or by phone. Most remedies are made to order for the individual. I have a website that sells creams, salves tinctures and syrups and am starting an herbal CSA in the fall of 2018.
Madalyn Johnson
Mesa, Arizona
(602)920-8973
Email: madalyn@swherb.com
I focus on bringing a body back into balance with botanicals in teas, topicals, and extracts through listening and working together. Education is key to taking control of our own health. I am the Co-owner of SW Herb Shop, helping our community co-create their health.
Sierra Thompson Nordquist, NTP, CH
Eugene, Oregon
(541) 632-4409
Email: sierrat.ntp@gmail.com
As a Certified Nutritional Therapy Practitioner (NTP) and Certified Herbalist (CH), my passion lies in nourishing and educating myself and those around me. As such I focus on balanced nourishment through culinary and herbal alchemy while nurturing lifestyle shifts to best support you and your bioindividual needs. With compassion and education, I focus on prioritizing the balance and support of digestive disorders, blood sugar balancing and autoimmune conditions.
Kohpala G. Davis
Williams, Oregon
(541) 761-9044
Email: elsis@gmx.us
Free advanced herbal education on Instagram @eldersisterorganics
20+ year Herbalist in clinical practice
Rootsy Homebirth Midwife specializing in Women's, Infants and Children's holistic health
Pennsylvania
Lori Ann Faulx
Manorville, Pennsylvania
(724) 612-6882
Email:loriannfaulx@gmail.com
I specialize in adult respiratory issues, depression issues, pain and discomfort issues, sleep issues, and overall wellness.
Richmond, Virginia
(347) 781-9814
Email: laurasbotanicals@gmail.com
Laura's Botanicals offers professional herbal formulation in teas, elixirs, medicinal oils and green beauty (natural skincare). We also offer herbal mentorship and informal consultations for local and at distance clients. Our products and services are provide additional support to your already existing health routines. All of our herbal products are made in house in Richmond Virginia, always small batch, and with plants we grew, wildcrafted or sustainably sourced. Custom orders are also available.
(Herbalists in this directory are not necessarily affiliated with Herbal Wisdom Institute and are listed here as a service to our community. Herbal Wisdom Institute takes no responsibility for the qualifications and skills of the herbalists listed.)
Herbalist Directory Application
Are you an herbalist and would like to be listed in our directory? Fill out the application below. Listing in the directory is free. Enhanced listings with photos are available complimentary to our graduates and for a small one-time fee of $15.00 for non-graduates .